---
sculptural cufflinks
brass and copper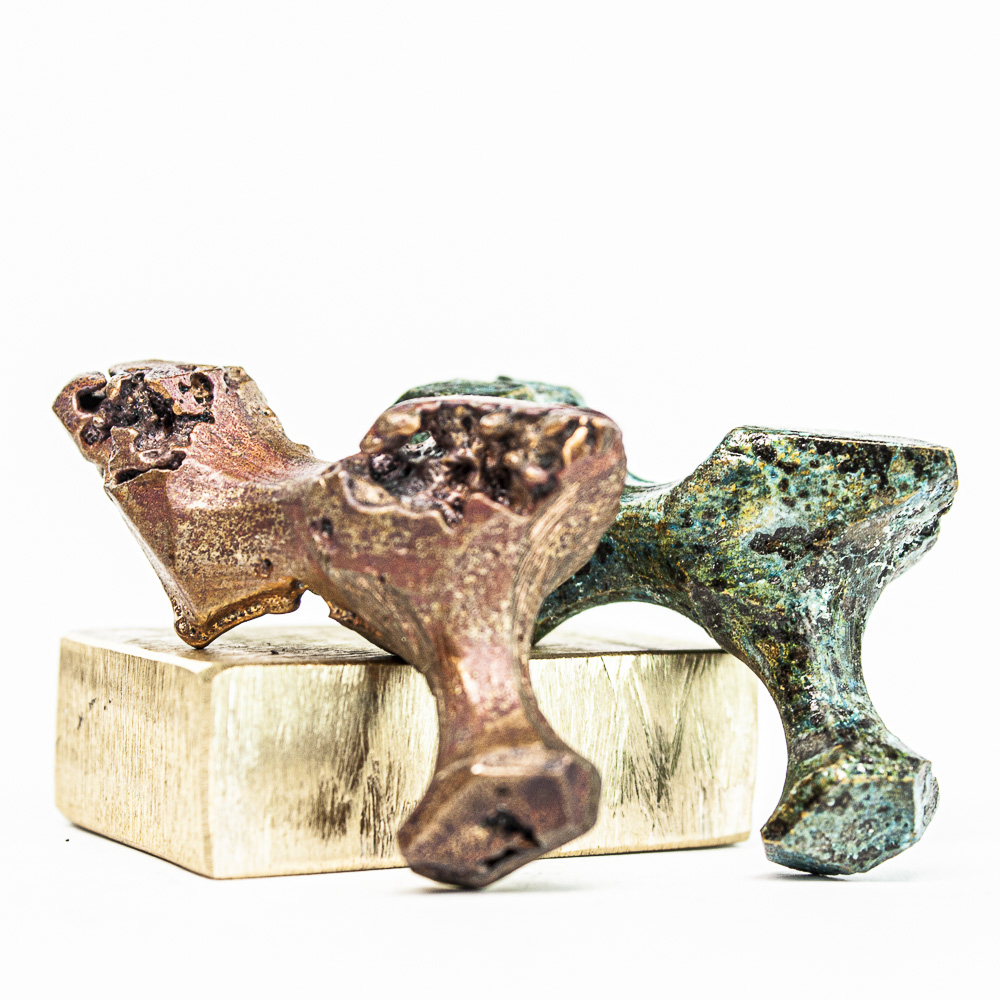 inspired by the lines found in architectural design combined with natural decay.

one cufflink has been formed in copper, the other in brass. both have had their natural patina accelerated and sealed imitating the finish you might see on aging sculptures and creating a unique set.

these cufflinks measure 40mm x 10mm and have a substantial weight of 30 grams each.